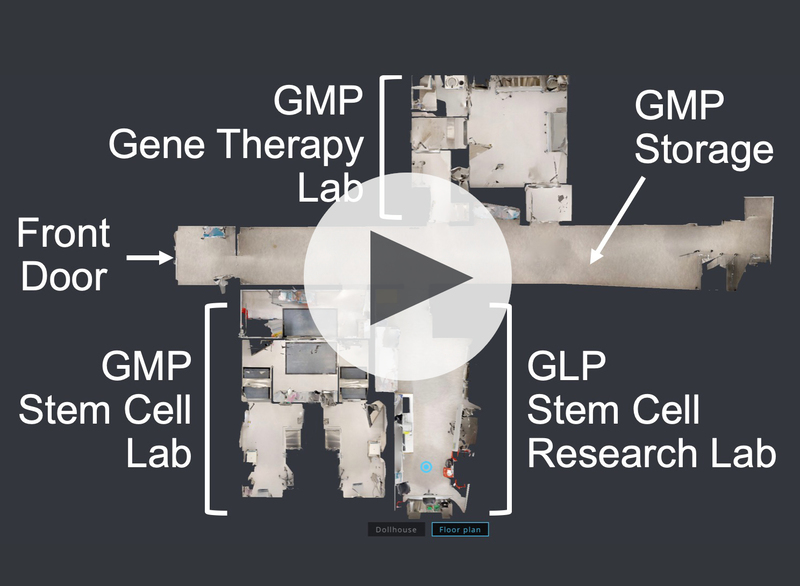 The Dezii facility has four main components: a GLP stem cell research lab (lower right); the original GMP facility (lower left) that is now 100% dedicated to stem cell manufacturing; a GMP storage corridor, and, the completely new GMP gene therapy manufacturing facility (on the other side of the corridor).
A control in the lower left of the virtual tour screen will toggle between the floor plan/dollhouse view and the full screen view. In the full screen view you can walk from room to room by clicking on the floor where you want to go. You can change your direction of gaze by clicking and dragging the image (up, down, left or right).
We are very indebted to Dr. Budd Tucker, whose vision and enthusiasm coupled with his amazing scientific, architectural, and general contractor skills (hundreds of hours of highly skilled labor, too!), have made this facility a reality.